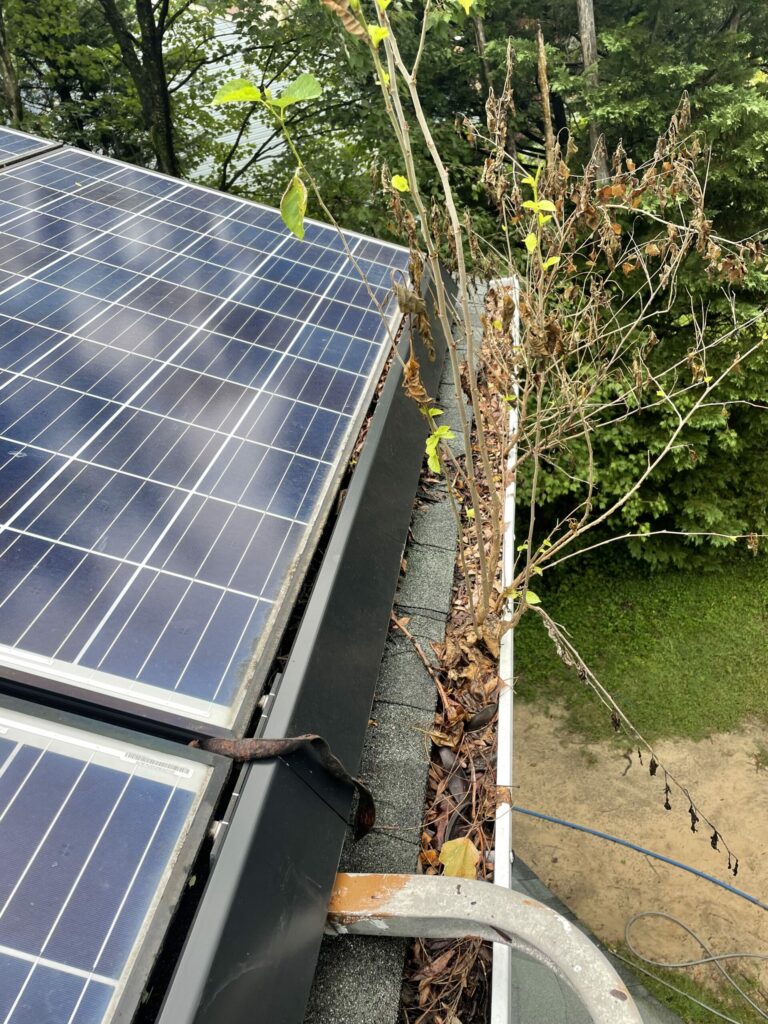 Gutter debris can be one of the most frustrating cleaning projects to take on.
Leaves, branches, and other material collects in your gutters over time, creating a mess that could lead to clogs in your rainwater spouts. Rainwater that can't drain properly can damage the foundation, roofing and siding of your home. Don't wait until your gutters have trees growing out of them.
When this happens, hiring a professional gutter cleaner is often the best decision. Professional gutter cleaners have the tools and knowledge to safely clean your gutters.
If your gutters are constantly getting clogged, installing Gutter Guards is best solution for you. Learn more about Gutter Guards by clicking here.
The primary goal of cleaning your gutters is to keep water from backing up into your home or business. A secondary goal is to avoid a potentially dangerous situation caused by a buildup of mold or bacteria outside. If you're not qualified for the work, hire professionals instead of risking your health or putting off the job until you can't avoid it.
So what are you waiting for? It's time to take action in getting your gutters cleaned. Give us a call for a free estimate or fill out our contact form here!